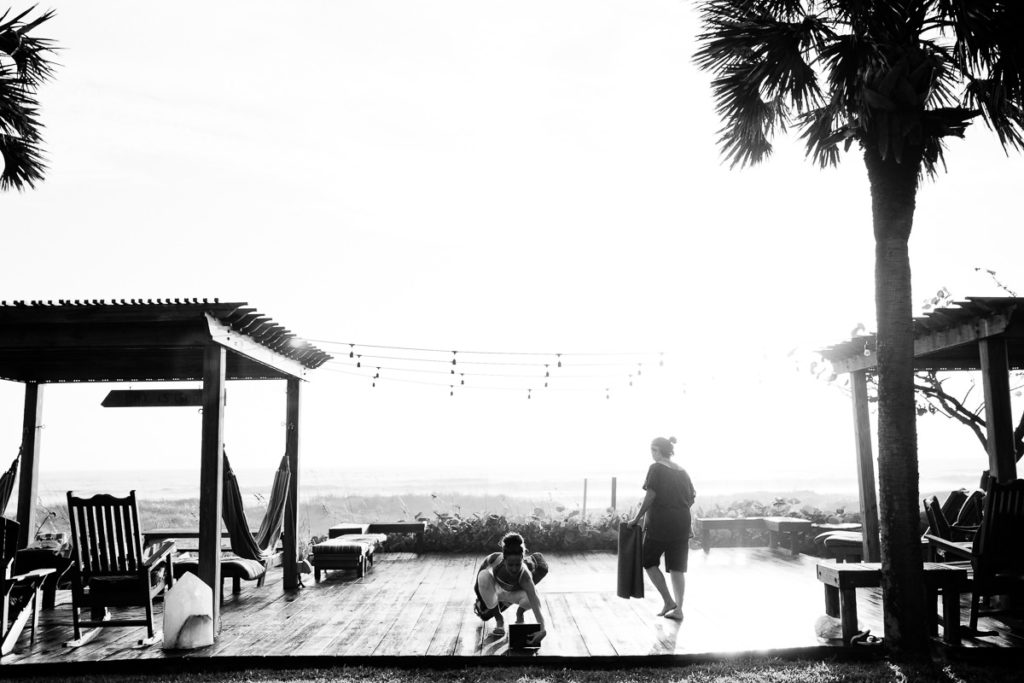 Michael and I were deeply thankful to open our wedding day with an Ashtanga Yoga practice.


I knew yoga would be a part of our wedding weekend since we began planning the celebrations almost a year before, but it wasn't clear how exactly it would fit in – would I teach? Would I do my own solitary practice? Or offer a guided yoga class for guests taught by someone else? Eventually we decided that, like everything else in our wedding, we wanted the yoga practice to be about relaxing and joining together.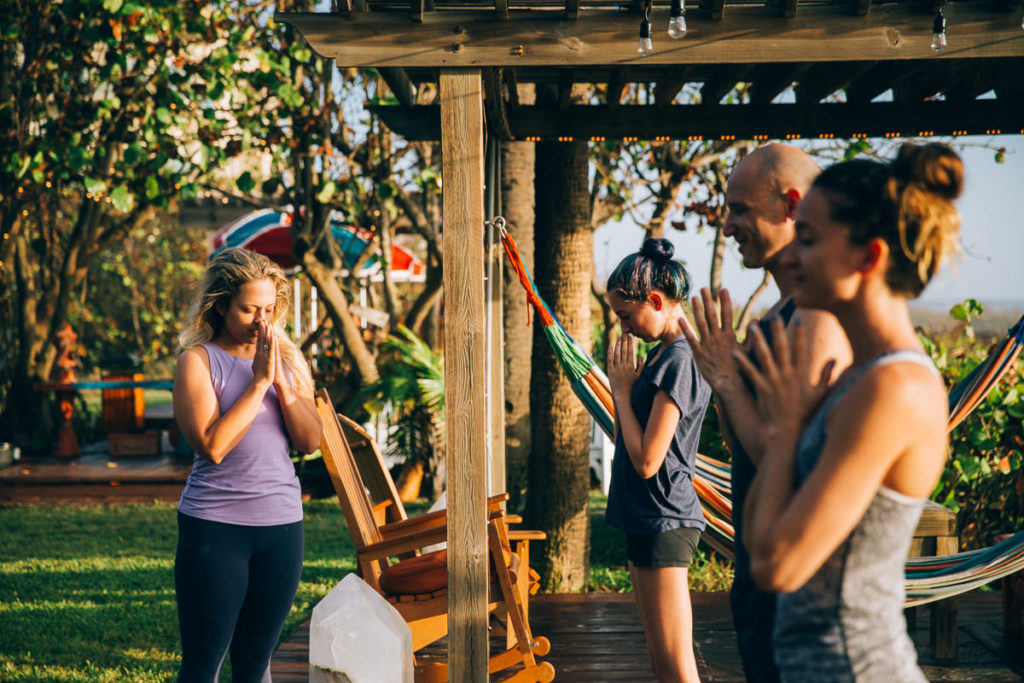 I asked my dear friend and colleague Shanna White to teach an open level class for anyone who wanted to practice together with us. So, next to family and friends, we rolled out our mats just after sunrise on the deck to move, breathe, chant and sweat along with the sounds of crashing waves.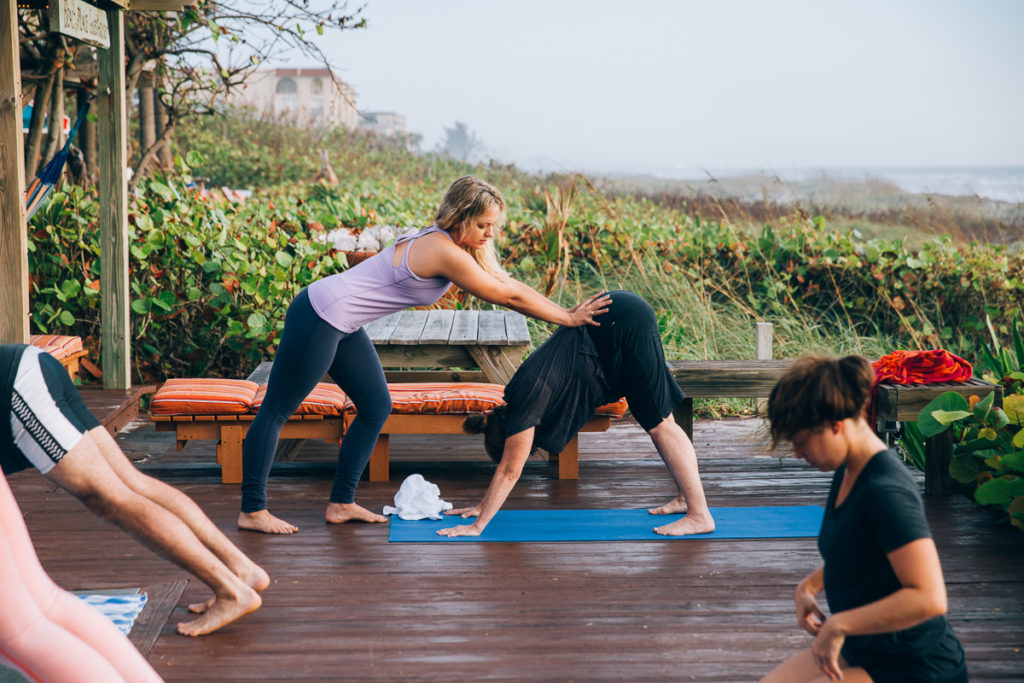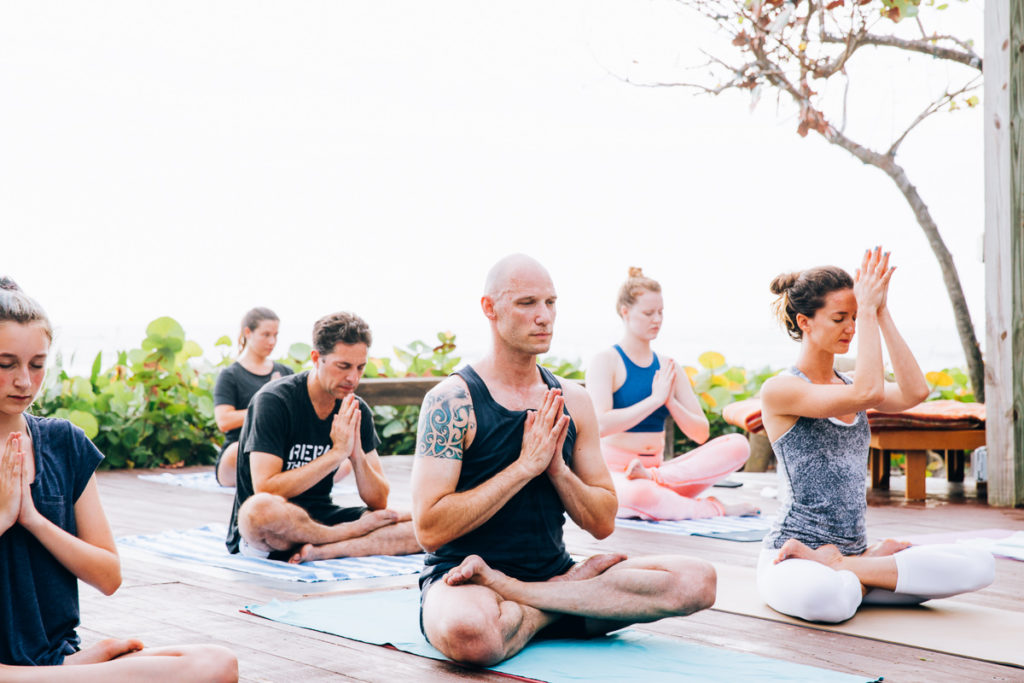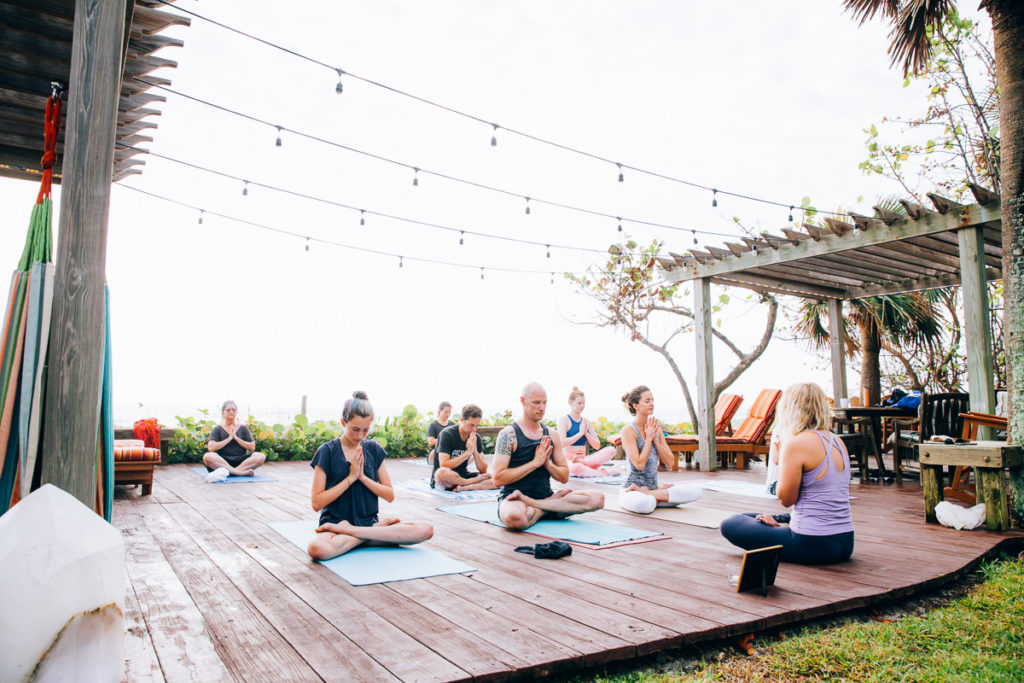 Shanna's guidance set the perfect tone for a day of love, union, reflection and relaxation. The class is such a special memory from an absolutely fabulous wedding! I highly recommend taking the time for your yoga practice on any big day, a wedding, holiday or special event – those days when you might think you're too busy with planning or too excited from the anticipation to stop and breathe for a second are the days you need it most.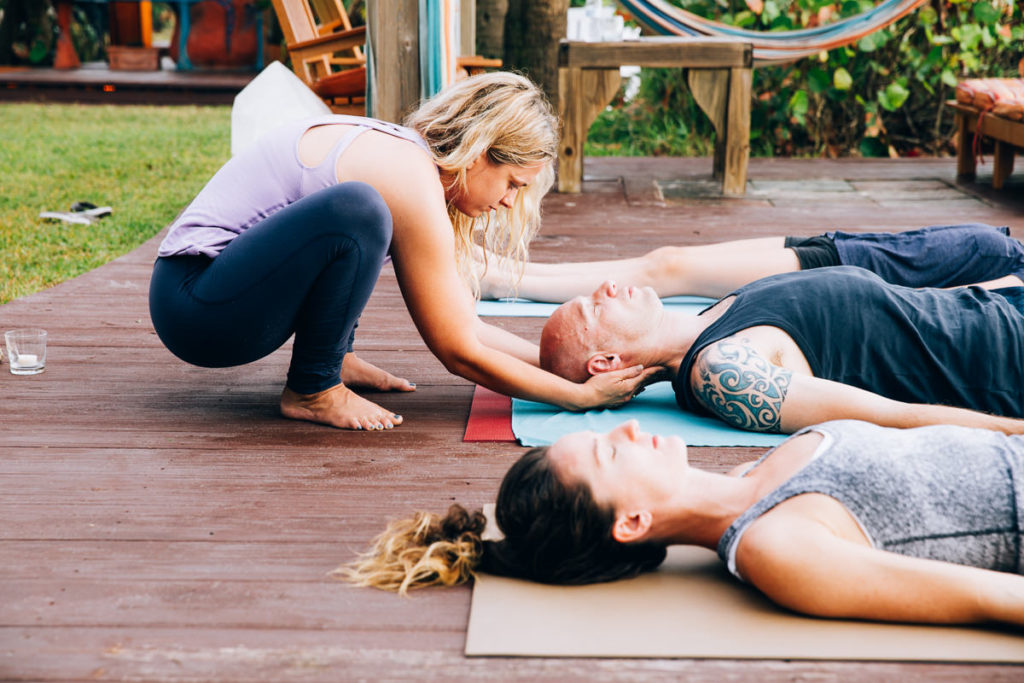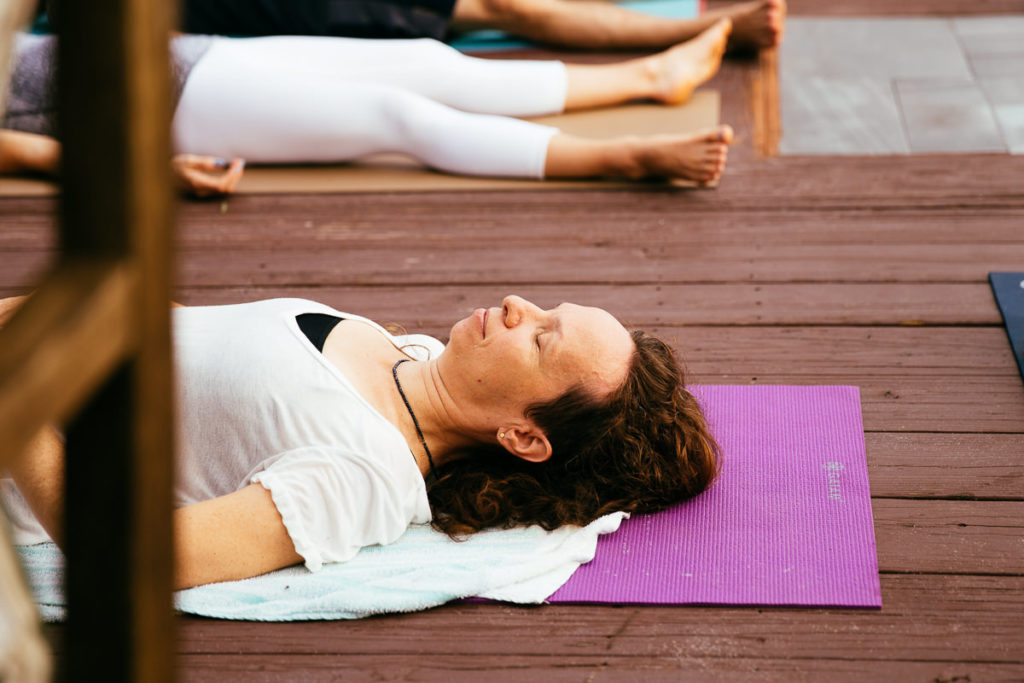 Photos by the immensely talented Christine Hewitt. (I met both Shanna and Christine in Mysore, India, and having them there to teach and take photos was a special and wonderful treat!)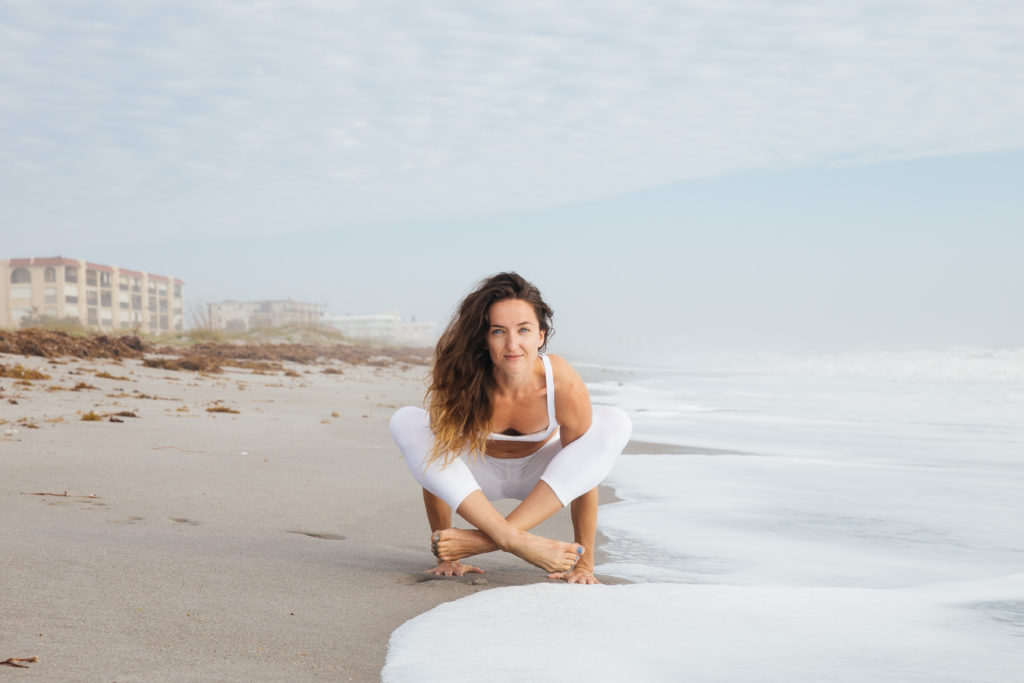 Save