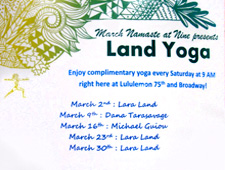 From my March 9th Free Class at lululemon! Love them 🙂
Join me this Saturday March 9th, for a FREE Open Level Ashtanga class at lululemon athletica's 75th Street and Broadway location. Land Yoga is proud to be their March Studio of the Month and offer traditional Ashtanga classes every Saturday as part of the Namaste at Nine community program.
Can't wait to see you all there!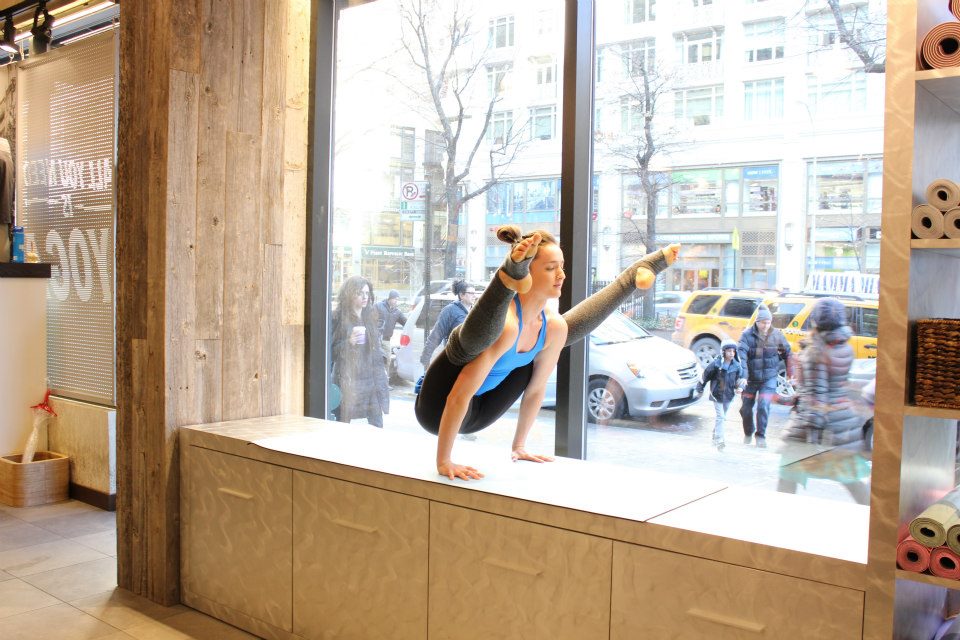 A few weeks ago lululemon invited me to do a few yoga demos in their store window. Of course I agreed! So, for the past two Saturdays after teaching two packed classes at Land, I hopped over to their new location on 75th Street and Broadway. Everyone over there is so super nice…They set out a snazzy  mat right in their front window and invited me to 'do my thing.' It's pretty strange to practice in front of a busy section of Broadway, in front of what seems like the entire world, but once I got the hang of it I actually really enjoyed! I even had a little audience at times. Hopefully my work helped inspire a few people to being an Ashtanga Yoga practice.
Here are a few pictures from my time in the windows: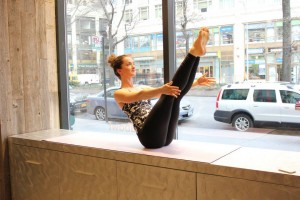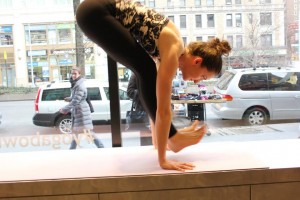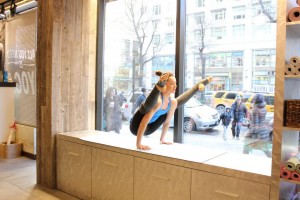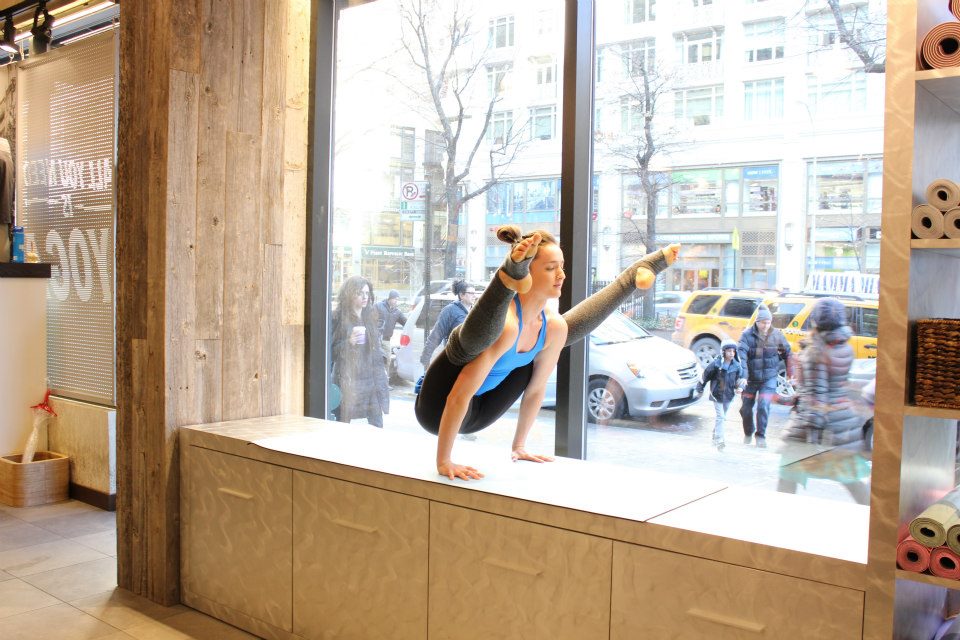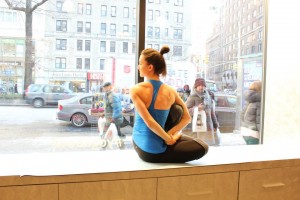 Stay tuned for some more exciting new about lululemon coming in March! Until then enjoy the pics and keep practicing 🙂